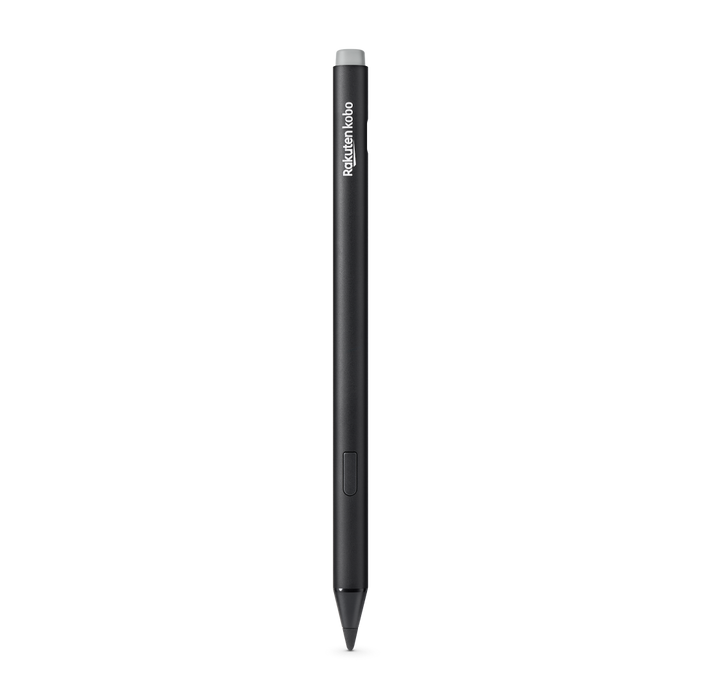 Lightweight and ergonomic with a redesigned tip, the reimagined Kobo Stylus 2 makes marking up your eBooks and PDFs smoother and more comfortable. Mark up eBooks or documents and take notes in Kobo Elipsa 2E's built-in notebook feature. Make highlights with the intuitive highlighter button and wipe away mistakes using the eraser on the back of Kobo Stylus 2. Plus, easily recharge your stylus through a USB-C power source. Includes 2 spare Kobo Stylus 2 Replacement Tips.
Learn how often to replace your Kobo Stylus 2 tips.
Kobo Stylus 2 is compatible with Kobo Sage, Kobo Elipsa, and Kobo Elipsa 2E.